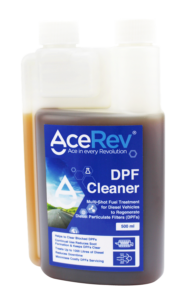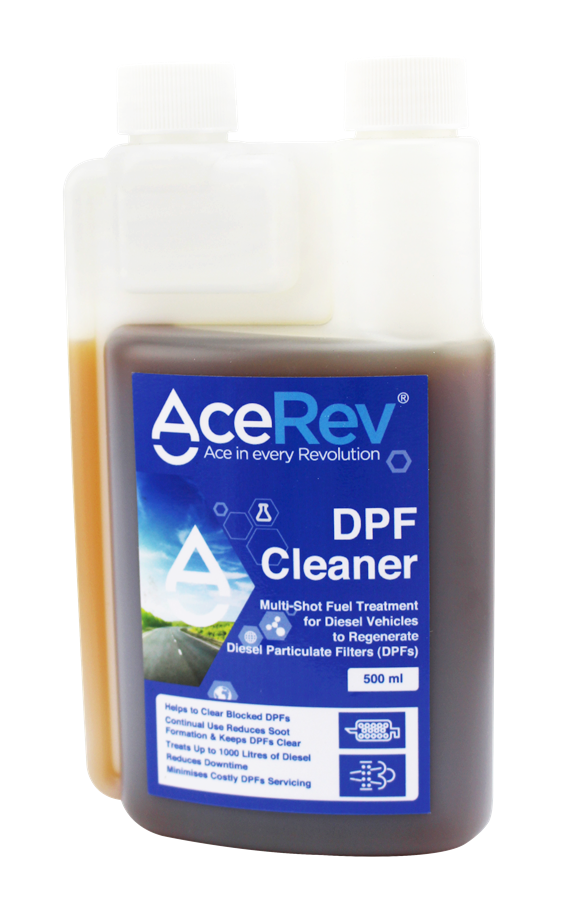 Do you have the following problems with your Diesel Vehicle(s)?
Loss of horsepower
Active Diesel Particulate Filter (DPF) regeneration (around 20 mins) your diesel vehicle before you can continue to drive
Diesel engine oil volume increases and engine fault light appears
DPF needs to be removed for cleaning. Costing you hundreds of dollars, only to have the problem returning
Fined (up to $500) for smoke levels exceeding 70 Hartridge Smoke Units (HSU) while you are regenerating the DPF or driving off at traffic junctions
Eventually the engine fails due improper care and require overhaul costing you thousands of dollars
Most of the vehicle workshops are not able to solve the above mentioned problems
If it's a YES to any of the problem, simply add AceRev DPF Cleaner into to your diesel tank and watch it take effect within the next 2 weeks.
AceRev DPF Cleaner is fuel borne catalyst formulation that helps Diesel Particulate Filters (DPFs) to regenerate by reducing the temperature required to burn off the trapped carbon / soot particles. It can help to clear blocked DPFs.
Contact us to find out more.